I have sold and bought four properties with Aquiles and in addition to being an excellent professional he is very competent. He is also an excellent person, human and always attentive. I recommend Aquiles with eyes closed!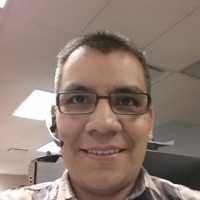 Juan Carlos Esquivel
Ste-Julie
---
I could recommend Aquiles, who has advised and coached me in the real state opportunities in the last 15 years. He not only helped me find the right opportunities and recommend the right decisions. He also negotiated on my behalf in several opportunities. Working with Aquiles has been a great consultancy towards the assets' consolidations. The implicit value of working with Aquiles is beyond the real state transactions: consistency in the decisions towards the right asset investment; tactic and strategic decisions towards growth in a constant manner. All through every economic contexts in time. I could recommend trust and use Aquiles expertise in this industry sector's wisdom for your convenience.
Freddy Robert Beltran
Brossard
---
I have known Aquiles for approximately 5 years, I can attest about his professionalism and especially his sincerity talking about real state's dealings. He is a person to whom one can give the confidence to do business in the Sales and Acquisitions of properties. The suggestions and the advices that Aquiles provides to his clients are evidently part of his vast experience in the Real Estate field. My family and I are very satisfied with his professional services. Without a doubt, I leave testimony of Aquiles's commitment to the customer, his honesty and integrity.
Danny Soto, ingénieur de projet.

---
Eliana Delgado Perdomo
---
I recommend Aquiles Veras unreservedly. He's an expert in the real state business with solid understanding of the housing market trends. A responsible and excellent negotiator, and always ready to listen, recommend and meet the clients needs.
Ernesto Bermudez Msc Ind Eng.

---
Excellent professional that guided us during all the activities, understanding our needs and helping us to get our home. Thanks for all, anybody can trust in you, will be in good hands.
---